Since last week Analysis for Office 2.8 SP8 is available, and you can download it with your S-User. I just got a question if I could write about it, so here are the notes which fixes some bugs:
Conclusion
So you see the latest update of Analysis for Office don't fix very much. I think SAP is almost done with Analysis for Office, because the what's new guide only shows two new features:
SAP Analytics Cloud Live Data connections
Technical Setting DisableBWDirectSearch 
So the product is almost finished? What is still with a connection to Data Warehouse Cloud?
author.
---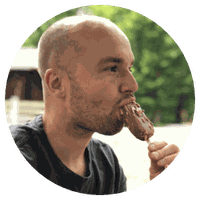 Subscribe
---
In my newsletter you get informed about new topics
You learn how to use Analysis Office
You get tips and tricks about SAP BI topics
You get the first 3 chapters of my ebook Analysis Office - The Comprehensive Guide for free
You want to know SAP Analysis Office in a perfect detail?
You want to know how to build an Excel Dashboard with your Query in Analysis Office? 
You want to know how functions in SAP Analysis Office works?
Then you have to take a look into Analysis Office  - The Comprehensive Guide. Either as a video course or as a ebook.