Since a couple of days the latest version of Analysis for Office 2.8 is available. Michael was a little faster and notice it on Twitter before me. So let's look into it. SAP fixes a bunch of bugs with this service pack. Here is an overview:
A lot of s-notes for a Service Pack 5. I hope Analysis for Office will get a stable version again. Do you have any problems with Analysis Office?
These posts might also be interesting:
author.
---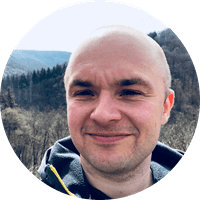 Subscribe
---
In my newsletter you get informed about new topics
You learn how to use Analysis Office
You get tips and tricks about SAP BI topics
You get the first 3 chapters of my e-book Analysis Office - The Comprehensive Guide for free
You want to know SAP Analysis Office in a perfect detail?
You want to know how to build an Excel Dashboard with your Query in Analysis Office? 
You want to know how functions in SAP Analysis Office works?
Then you have to take a look into Analysis Office  - The Comprehensive Guide. Either as a video course or as an e-book.