When you have macros in your Analysis for Office Workbook and you remove the Crosstab of a DataSource, Analysis for Office maybe crashes. Therefore, if you need the DataSource no longer, you should remove it completely and not only the Crosstab.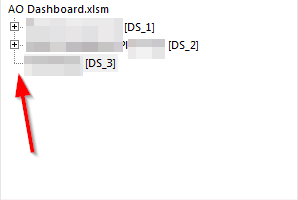 These posts might also be intersting:
author.
---
I am Tobias, I write this blog since 2014, you can find me on twitter and youtube. If you want you can leave me a paypal coffee donation. You can also contact me directly if you want.