There are a lot of new features in Analysis Office 1.4.
As you can see the Undo/Redo function of Analysis Office is much more extensive than in the good old BEx Suite. it is now possible to go several steps back and to revoke.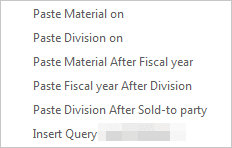 Redo only becomes active when you have taken a step back.
These posts might also be interesting: