This week the new open SAP course BW/4HANA in a Nutshell started. It is a free course. One big thing is that BW/4HANA no longer supports the good old BEx Suite. You now have to use the BW Modeling Tools based on Eclipse. In this and further posts I will go deeper into the BW Modeling Tools and what is possible and what is not possible at the moment.
If you have any questions feel free to ask or correct me ;) So let's get started.
First we need Eclipse, which we can download here. But be aware when you download the Mars version, you need the Mars version of the BW Modeling Tools. And if you download the Neon version, you need the Neon version of the BW Modeling Tools. After you installed Eclipse you can download the BW Modeling Tools directly in Eclipse.
In Eclipse, choose in the menu bar Help >> Install new software and enter for Neon version (https://tools.hana.ondemand.com/neon) and for Mars (https://tools.hana.ondemand.com/mars). Press Enter to display the available features.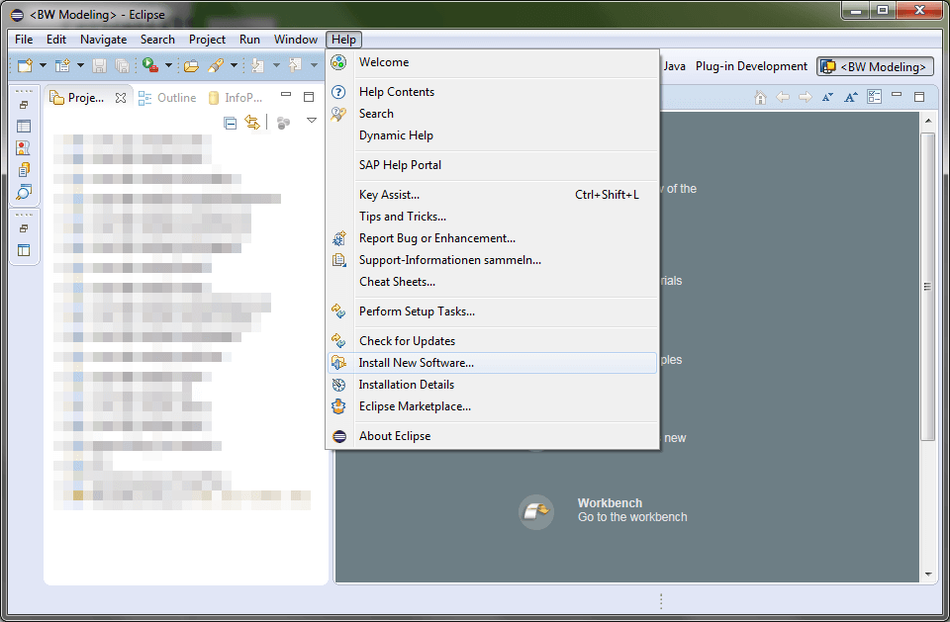 Select the Modeling Tools for SAP BW powered by SAP HANA and choose Next. On the next page you get an overview of features to be installed. Choose Next. Confirm the license agreements and choose Finish to start the installation.
After the installation is done, you need to set up da new BW project to access the BW-Repository. More about the Modeling Tools will be covered in future articles. So stay tuned.
These posts might also be interesting:
author.
---
I am Tobias, I write this blog since 2014, you can find me on twitter and youtube. If you want you can leave me a paypal coffee donation. You can also contact me directly if you want.