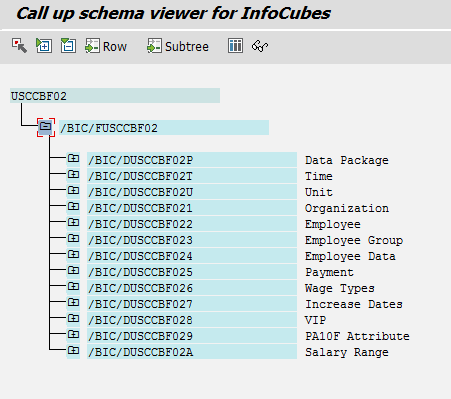 There are several ways to look at the structure of an InfoCube. One way possibility would be to analyze it on the transaction rsa1. Another way to show the structure of an InfoCube is the transaction listschema.
Call transaction listschema

Choose a type of InfoCube

Select a specific InfoCube

Run
These post might also be interesting:
author.
---
I am Tobias, I write this blog since 2014, you can find me on twitter and youtube. If you want you can leave me a paypal coffee donation. You can also contact me directly if you want.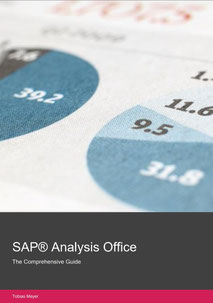 You want to know SAP Analysis Office in a perfect detail?
You want to know how to build an Excel Dashboard with your Query in Analysis Office? 
You want to know how functions in SAP Analysis Office works?
Then you have to take a look into Analysis Office  - The Comprehensive Guide.