I just started working intensive with SAP Design Studio and developing own components. When you install Design Studio 1.6, it starts in local mode. In this mode you can save your design studio application only on your local maschine. If you want to use other supported platforms, you have to select the required platform in the settings.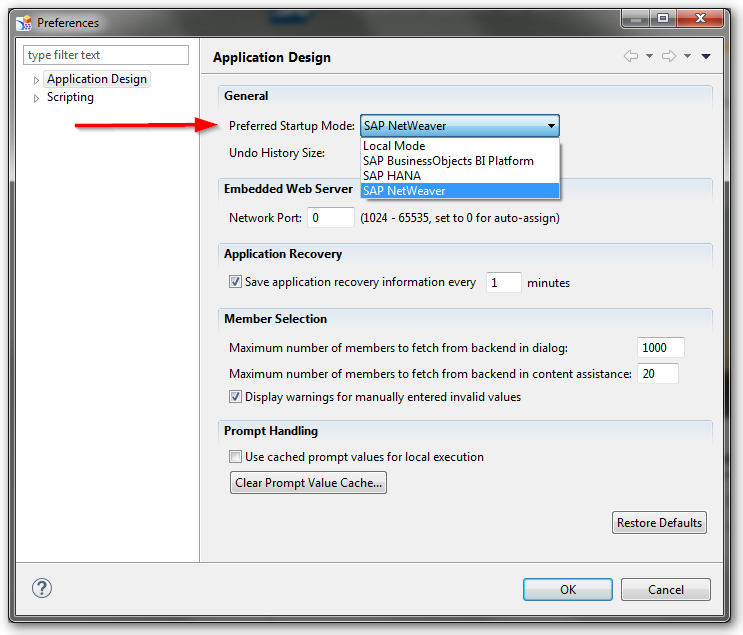 You can always work in the local mode, if you click Skip in the Logon to dialog box. More information can be find in the Administrator Guide.
These posts might also be intersting:
author.
---
I am Tobias, I write this blog since 2014, you can find me on twitter and youtube. If you want you can leave me a paypal coffee donation. You can also contact me directly if you want.