Posts tagged with "2017october"
---
17. October 2017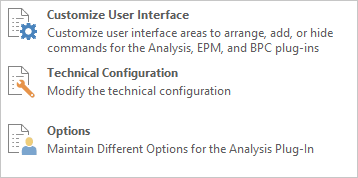 A really cool feature of Analysis Office 2.5 can you see in the "backend" under File >> Analysis. The function Customize Analysis offers now new options. Besides the Customize User Interface from Analysis Office 2.4 which allows you to change the ribbon menu of Analysis Office, you now can directly modify the technical settings of Analysis Office.
04. October 2017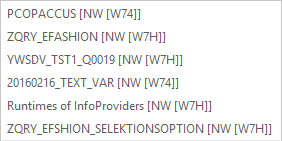 This week is very short in case of the day of German unity and we have sprint change next week, I haven't time to write a lot so here is just one goodie. When you insert a DataSource in Analysis Office 2.5 you see the recent inserted DataSource. Now in Analysis Office 2.5 you also see the technical name of the query and the system. I think this is nice if you are testing a query on different systems.