In my current project we have a go live. So I needed a function to reset the transport status of some transports. So if you release your transport falsely the transport is locked by release and can no longer be removed from the transport status. Maybe you also want to delete the entire transport request. This option is also denied as soon as the tasks have been released. The standard procedures are very laborious and not only cost a lot of time, but also have a certain risk potential. SAP offers a report which solves your problem. The report is RDDIT076. As you see in the next picture, the transport is released.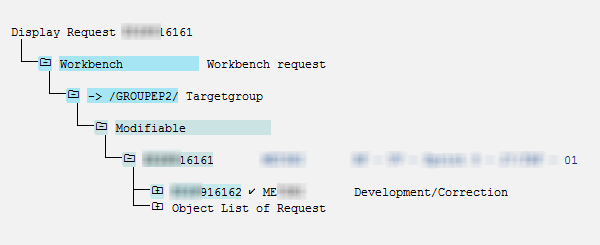 First start the transaction SE38 and execute the report RDDIT076. You now see the selection screen where you choose the corresponding transport request.

After you click execute you see an overview of the requests. Now you have to select the entry you want to change and see the details of it.

Use the pen to switch into the edit mode and change for example the status to undo the release. Confirm and save the changes. 

As you can see in this figure the transport request has been reset and it is back in development status.

Blame on me, I found an old post which just described the steps. Look here.
These posts might also be interesting:
author.
---
I am Tobias, I write this blog since 2014, you can find me on twitter and youtube. If you want you can leave me a paypal coffee donation. You can also contact me directly if you want.