While checking or activation of an InfoSet the BW System generates the following Dump:
"UNCAUGHT_EXCEPTION" CX_RS_INPUT_INVALID
"CL_RSQ_ISET_APPEND ============ CP"
"SPLIT_APPENDNM_FALIAS"
Solution: This is a program error and by installing the SAP Note 1970282 resolve this issue.
These Posts might also be interesting:
author.
---
I am Tobias, I write this blog since 2014, you can find me on twitter and youtube. If you want you can leave me a paypal coffee donation. You can also contact me directly if you want.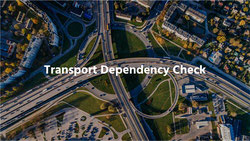 Transport Dependency Check
Check the dependency of your transport requests before you want to transport your development to your productive system.
59,00 €