While checking or activation of an InfoSet the BW System generates the following Dump:
"UNCAUGHT_EXCEPTION" CX_RS_INPUT_INVALID
"CL_RSQ_ISET_APPEND ============ CP"
"SPLIT_APPENDNM_FALIAS"
Solution: This is a program error and by installing the SAP Note 1970282 resolve this issue.
These Posts might also be interesting:
author.
---
I am Tobias, I write this blog since 2014, you can find me on twitter and youtube. If you want you can leave me a paypal coffee donation. You can also contact me directly if you want.

Query Link Components
Link your Query Components in a SAP BW/4HANA system again, after you have decouple them by mistake
67,00 €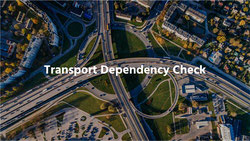 Transport Dependency Check
Check the dependency of your transport requests before you want to transport your development to your productive system.
57,00 €